River Falls, WI – March 3 – Fly Fishing Festival – Hosted by the River Falls Fly Fishing Festival and Lund's Fly Shop.  All proceeds benefit the Kinnickinnic River Land Trust.  Pre-event social gathering includes food and beverage, local artists, fly tying demos from some great local tiers.  Raffle and silent auction.  www.LundsFlyShop.com
River Falls, WI  – March 3-5 & 10-12 – Vintage Charm Tour – Come and enjoy a new eclectic Spring shopping tour!  Each attendee will receive a FREE sharm from participating shops.  www.facebook.com/VintageCharmTour
River Falls, WI – March 7 – Bowls For Hope – Held in the Riverview Ballroom at UW-River Falls.  www.UWRF.edu/BowlsForHope
 Afton, MN – March 16 – Ultimate Girls Night Out – www.ExploreAfton.com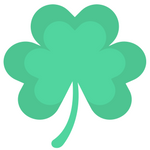 Stillwater, MN – March 17 – Outing Lodge St. Patrick's Day Dinner and Live Music – 6:30pm-10:00pm.  Dress up in your best green outfit and come celebrate this Irish holiday at Outing Lodge.  Singer-songwriter NiciPeper(www.nicipeper.com) will perform live at 7:30.  Enjoy a buffet dinner with a beer or glass of wine included.  Cash bar will be open.  Menu includes:  Irish Shepard's pie, roasted root vefies, Irish sheese and breads, a dessert buffet, tea or coffee.  Ticket – $45 per person.  www.Outinglodge.com call 651-439-9747.
New Richmond, WI – March 17 – St. Patrick's Day Parade – Come celebrate like an Irishman at this slightly irrevernt event in downtown New Richmond. www.NewRichmondChamber.com , 715-246-2900.
River Falls, WI – St. Patrick's Day Celebration – Kicks off with the Pot O' Gold Medallion Hunt.  Potato Soup Cook-off with sampling at area businesses.  Bed races and a poker walk.  www.RFChamber.com ,715-425-2533.
River Falls, WI – March 18 – Community Barn Dance – 7pm – 10pm at the River Falls Academy.  Featuring Rush River Ramblers.  Open to anyone, any age, or ability.  Professional callers teach each dance class before group dances.  www.RiverFallsCAB.org

River Falls, WI – March 24 – Relay for Life of Pierce County – River Falls High School at 818 Cemetary Road.  www.facebook.com/RFRelayForLife  www.RelayForLife.org