Run the Kinni River Trout Trot.  Run for a Purpose.
The proceeds from the Trout Trot benefit Our Neighbors' Place (ONP) in River Falls, Wisconsin.  ONP connects fa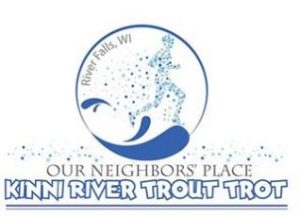 milies with support, shelter, and housing services to foster self-determination.  Join us at the Trout Trot and run for a purpose.  Visit Our Neighbors' Place at www.ourneighborsplace.org.