Spelmansstämma
The Immigrant Fiddle Fest is a long held Swedish tradition where fiddlers gather on a lovely day, play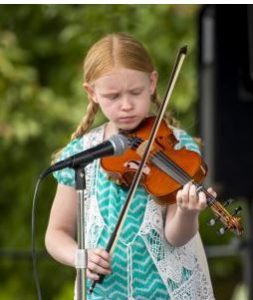 tunes and teach each other new music. The music has never been written, it is always shared by playing only!
10am  Historic buildings, exhibits, art fair and food booths
11:30  Food tent opens, serving PIG ROAST meal ($20). Games available. Hoop rolling, dala croquet and more
12:45  Historic buildings, games & food tent closes
1:00 Parade of musicians and program, Gazebo treats available
This year's program includes:  Members of ASI Spelmans's lag, member of the Nyckelharp Lag and Gammelgården favorites, Ross and Marta Nelson
2:30  Program closes, historic buildings re-open
4:00 Gammelgården closes
Pig Roast menu: Scandinavian coleslaw, Summer Pasta Salad, applesauce, pickles, watermelon, BBQ sauce, lingonberry sauce and Swedish mustard available for your pork roast. 
If you'd like to see the pig being roasted – stop by the parking lot Friday night or early Saturday morning. It's carved up early – between 8 – 10 am.