IMPORTANT! Due to the Coronavirus (COVID-19) health crisis events listed on our calendar may be canceled or postponed.  Please check websites for updated information.
Polar Wine Party!
At Dancing Dragonfly we aren't ready to let go of the winter weather yet!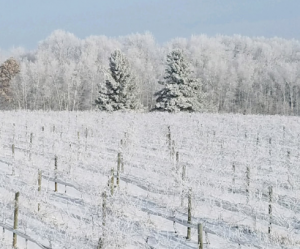 Come and celebrate just how cool northerners can be with Dancing Dragonfly Winery.  Dance to music from a live band while sipping warm wine-based drinks inside the Event Center or outside on the patio. Wine tastings, delicious food, and special drinks available for purchase. Live music featuring Monkeys in a Zoo, from 12:00 p.m. until 5:00 p.m.
Date: Saturday, March 21, 2020
Time: 12:00 p.m. until 6:00 p.m.
Price: $12 in advance
$15 at the door
Admission includes a horse-drawn carriage ride and one beverage of your choice.
https://www.dancingdragonflywinery.com/festivals.html#PolarParty