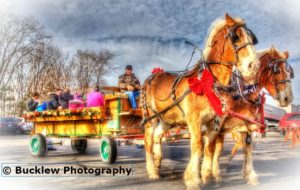 DOWNTOWN HUDSON, WI – CANDLELIGHT STROLL
Getting in the holiday spirit is easy when you visit downtown Hudson the evening of Friday, December 6th!
Take a carriage ride through historic streets – aglow with luminary candles to set the mood for this holiday event! Festively decorated shops and bistros greet you with the sights and sounds of the season. Tasty treats tempt your senses while restaurants showcase the best of holiday dining.
Free Horse-Drawn Carriage Rides at Lakefront Park!
Enjoy the park as the paths are all lined with luminary candles and Buena Vista: A Stroll in the Park is festively lit up! Find the Carriage Rides underneath the Hudson Arch.
Carriage rides are available from 6:00pm-8:30pm.
https://members.hudsonwi.org/events/details/candlelight-stroll-14499