IMPORTANT! Due to the Coronavirus (COVID-19) health crisis events listed on our calendar may be canceled or postponed.  Please check websites for updated information.
10th Annual River Falls Bluegrass, Bourbon & Brews
April 17-19, 2020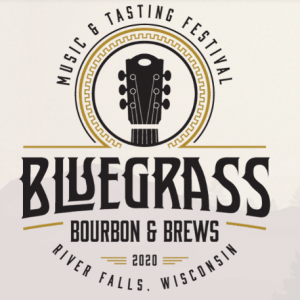 The River Falls Bluegrass, Bourbon & Brews Music & Tasting Festival is a three-day festival located in the heart of downtown River Falls, Wisconsin. Experience this revamped festival featuring more venues, music, and tastings than ever before. The weekend will include various tasting events including a beer, wine and cider, and bourbon tasting. Enjoy the character of historic Main Street as you move from venue to venue to experience both regional and local Bluegrass and Blues music all weekend long. Don't miss over 65+ hours of foot-stomping bluegrass and blues! Make a weekend out of it!